Elizabeth Shen, MD
Ophthalmologist San Francisco, CA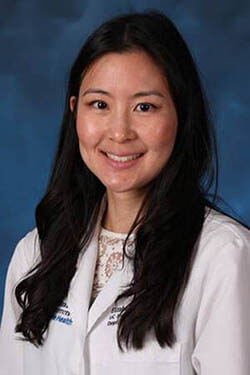 Elizabeth Shen, M.D. is a board-certified ophthalmologist and Corneal and Refractive Surgery specialist. She received her undergraduate degree (graduated Magna Cum Laude) at Harvard University. Dr. Shen earned her M.D. from the University of California, San Francisco, and completed an ophthalmology residency at the University of California, Irvine's Gavin Herbert Eye Institute. She then completed a Cornea, Refractive, and External Disease Fellowship at Casey Eye Institute at Oregon Health & Science University, where she was awarded fellow of the year for her dedication to resident education.
Dr. Shen specializes in refractive cataract surgery (including femtosecond laser-assisted cataract surgery), LASIK laser vision correction, corneal transplants, as well as the medical management of corneal and external diseases of the eye. She is also trained in complex anterior segment surgery, including the latest techniques for intraocular lens complications, including secondary lens implantation and intraocular lens exchanges. Dr. Shen has authored many peer-reviewed articles in the field of corneal transplantation. She is also a member of the American Society of Cataract and Refractive Surgery, American Board of Ophthalmology, and American Academy of Ophthalmology. She also has active interest in using social media (Instagram @socialeyesmd) as a platform for ophthalmic teaching and public education.
Dr. Shen lives with her husband in the San Francisco Peninsula and enjoys amateur photography and good eats in the city.